The Winners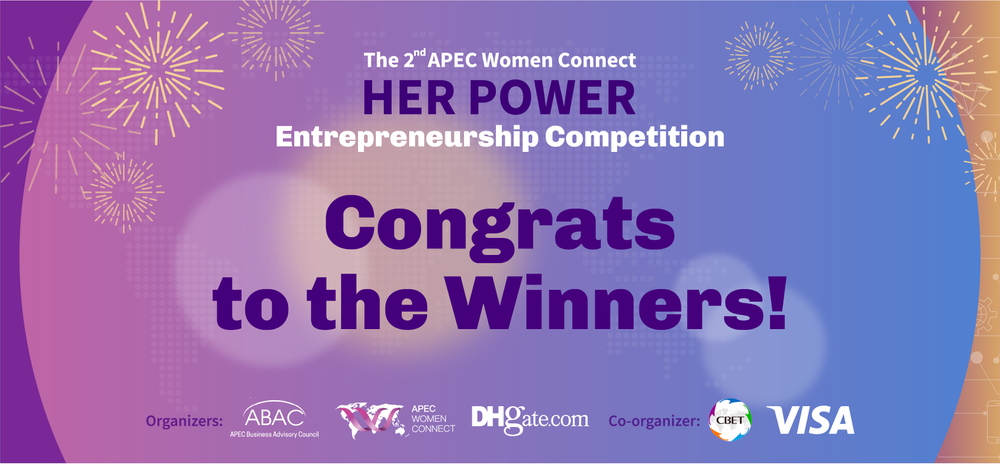 I'm Dr.Miriam Febechukwu from Nigeria, a female entrepreneur with a difference and a woman with big dreams. Having graduated from medical school, I entered the Military hospital to become a surgeon. However, I found that the workplace was disproportionately male-dominated. General surgery is a "boy's club" like most prestigious professions. I was ridiculed, looked down on, and repeatedly told that I was not worthy of working in the field simply because I'm a woman. I hit a glass ceiling made of prejudice, discrimination, and stereotype. I felt hurt and disillusioned and thought I was getting further away from my dreams.
Then I realized that this was not necessarily the end of my pursuit. I just needed to figure out another way. I'd seen the continuing inequity women faced in the workplace and was looking forward to changing that and becoming my boss. So, in 2017, I quit my job to start my own business and soon discovered the power of e-commerce. During the Covid-19 pandemic, everyone was confined to their homes, and I needed to use the internet and social media to capitalize on my skills and creativity. I opened an online shop to sell babies and women's products. It was not long before I realized that this was exactly what I'd been looking for.
My e-commerce business gave me the flexibility I always wanted, and I got to make every major decision on my own. It's was very different from when I was in the hospital, where I could only follow orders. Though the responsibilities seemed overwhelming at first, I was glad that I finally became my boss. I'd never felt so free in my entire life. The income was good, too. When my spouse got laid off from work due to the pandemic, the tables were turned on me. With my e-commerce business income, I got my whole family through the difficult times and discovered "Her Power" as a mother and a powerful African woman. The business expanded my horizon. The internet-connected me to people, especially women, from all over the world. I have reached out to more people than I could ever have imagined if I'd stayed in the hospital. But most importantly, e-commerce has created an equal workplace for women like me. We needn't worry about being discriminated against or looked down upon anymore because it is such an inclusive industry where we women are the pillars.
Running an online business was never easy. At first, I had no idea how the whole thing worked. But as a tenacious and resilient woman, I was willing to learn to improve my skills. I purchased a course to learn how to sell online. It helped me tremendously in launching my first online store. During the Covid-19 pandemic, I had my beautiful daughter Anastasia (Nastia). However, due to Covid-19 restrictions, I had to give birth alone. I'll never forget the agony of carrying my child while taking orders; or serving customers while unable to bear the pain from my C-section. To celebrate her birth and mark this difficult time, I decided to sell babies and mothers' products in my online store and have created the Eminent Kids brand.
The struggle persisted until I was introduced to MyyShop.com by my sister-in-law. In Africa, I became a user of MyyShop.com. The site is a one-stop platform for all. Here I can select popular items through the innovative product selection tool and list them in my shop with one click. Once the purchase is complete, MyyShop.com will handle the shipping and customer service. I don't need to stock up or deal with the packaging or logistics. I don't have the pressure of liquidity, and there's no need to worry about after-sales service. MyyShop.com gives me easy access to cross-border eCommerce. Through Myyshop.com, I've learned a lot and have been growing fast.
Along with my e-commerce business, I've supported and assisted other women in starting and growing their e-commerce businesses. The dream of building financial freedom and supporting other female entrepreneurs got me through. I helped them increase their sales and profit margins by sharing my skills. I wrote the "Expert importation guidebook", sharing all one needs to know about importation from China. I conducted one-on-one coaching and masterclasses for women who wanted to enter the importation business. I shared my personal stories, hoping that it could inspire other women to start their own e-commerce businesses and follow their passion. To this day, I have coached over 50 students from different parts of Africa, especially in Nigeria.
My goal is to hit a million-dollar through e-commerce by 2022. Moreover, I want to inspire more women to learn digital skills and ultimately build a career outside the traditionally male-dominated workplace. I want to reach millions of women worldwide through my online e-learning and webinars. And now, I'm building an eco-friendly brand of products made of organic cotton. This niche helps me achieve my goal of creating a physical product brand that imports sustainable products from China to safeguard the environment and tackle global climate change. I am also starting a new project of exporting food products made by women, especially farmers, from Northern Nigeria to different parts of the world.
I hope my story can inspire more women and make them believe that they can achieve anything. If I can do it as a nursing mother with a scar from C-section, isolated, alone with my baby but relying on the power of digital transformation to scale my business, they can do it, too!

I'm Sally Leung from Hong Kong, China. As the only child in my family, I've got all my parents' love. In my childhood, however, like most local Gen-Z young girls, even the most excellent or talented ones, I often heard my parents saying "if only you were a boy" "it'll be easier if you were a boy". Little by little, I lost my confidence and wondered if girls really cannot outperform boys no matter how hard they try.
I tried several occupations like nurse, tutor, accountant, all of which are considered "ideal jobs for women". However, none of these jobs really appeals to me and I knew I wanted to do my bit to change the situation for women. I was determined to change the general perception of women in the workplace over men, and expected to find a job that can re-build my confidence and gain me respect and achievement.
Later, I found a job in a local cross-border trade company, where I developed skills in purchasing, customer development, e-commerce platform operations, and the strategic thinking of business operations and development. Starting from the product category of cosmetics, I successfully lifted the online shop from entry-level to key-account level on DHgate.com, Amazon, Alibaba and eBay. With more online orders and deals coming in, I won the trust of my boss, and covered the operations of a variety of product categories on leading e-commerce platforms. Since then, I started to feel the true pleasure that a job brings, and my confidence level started to rise. I wanted to break the stereotype of working women and prove how excellent women can be through working hard and passion, even in men-dominated jobs, and the cross-border trade is definitely one of these.
I worked extremely hard to outperform my peers, and have achieved record-high sales revenue. With more skills and experience gained in this field, after three years of practicing, I decided to start my own business in e-commerce. It's time for me to demonstrate to the world that success in the workplace knows no gender, as long as the person has determination and a strong passion.
In the very niche local market, I started with the branded watch and cosmetics category. I purchase products from South East Asia and sell them to local consumers. During my first year of entrepreneurship, I met my husband whose resources and personnel have greatly supported my business.
Most recently, I noticed the slide-down of business revenue and profit in selling well-known branded products on e-commerce platforms. I then registered my second company for self-branded products. I named the product of watch winder after my daughter SUMILABEL and consumer electronics after my son ALOK. In search for China's local OEM factory partnerships, I realized that many people from OEM factories have a strong gender bias that women are less knowledgeable and experienced than men, and can be easily "cheated". I hated it very much and would never work with these factories as long as they hold such stereotypes and disrespect women.
Starting my own business and the manufacturing of new products to the market have brought me real joy and satisfaction. My successful entrepreneurship has also proved that even in the traditionally men-dominated industrial and manufacturing sector, women can perform as excellent and even outperform men especially in attention to detail and subtlety.
Now my own business has outreached the Middle East, South East Asia and German markets, I hired a number of employees covering operations, marketing, and production. Moving forward, I expect to continue steadily on the sales revenue, and expand the self-branded product categories under my son and daughter's names across a wider market globally.
Meanwhile, I want to put more effort in cultivating local talents, especially women. I can see there are many women like the younger me who are hard-working already, but less confident, and hesitant in taking a step further to compete with male peers in the workplace. I will help them to find the right position in my company, retrieve their confidence and passion, and prove their competence. Also, through my story, I want to deliver the message to women around the world that there are no such jobs that are tailored just for men. As long as women believe in themselves, they can surely be very outstanding in any job through hard work and strong passion!

I am Nikki from the USA. I started my DHgate affiliate journey back in February of 2021. As an affiliate marketer, I share my reviews and insights in fashion and lifestyle goods I purchased with my followers on social media, rather than getting commissions from DHgate.com based on the purchase of my followers. I enjoy being a social influencer. By sticking to my expertise in social marketing, I have developed a new approach to business success.
In retrospect, I feel so lucky to make my first move as early as possible, and then I have a college degree, but I just knew sitting in an office or working for someone wasn't for me. A long time ago, I had a feeling that making money through the internet was the future. Although I barely knew about social marketing back then, I took my first step and started as a food blogger. This experience inspires me and helps me build confidence.
Before long, I started doing my own e-commerce business by following the traditional business model. I purchased on 3rd party platforms and sold them out through my private social channel. But then, I realized this model was too heavy for me because handling the whole operating process made me feel so exhausted, and I had many struggles with logistics and delivery issues. I am determined to be a successful entrepreneur, but what I enjoy is social marketing, which I do best compared with my peers.
When I first started, I assumed selling or marketing was all about being a talker to sell a lot. However, as I grew in entrepreneurship, I found it's a lot more than that. Being a good marketer always starts within yourself and continuously learning from your experiences. It's about being patient with the things that do not always go your way. Creating new ideas and being good is not enough as you learn not to settle for less. But more importantly, turning your creativity and vision into reality.
I stumbled along my way until I found DHgate Affiliate, which set me free from the complex e-commerce operation process and made me entirely focus on my expertise, social marketing. All I need to do is pick up goods from the DHgate Affiliate platform, and it automatically generates a link for the goods. Based on my unique taste and social marketing skills, I just promote the goods with the link via my social channels. Once someone purchases through the link that I shared, I will get my commission from the platform.
I always like shopping, and part of it is evaluating things so that I can share my thoughts on what works and what doesn't. I enjoyed discovering new products especially reviewing what is affordable and a smart buy.
I show various items to my followers but mainly concentrate on fashion items. There are so many fashion items offered on DHgate.com that I feel I will never be able to show them all, and DHgate.com provides the widest variety of things you can imagine. I poured everything into this new adventure, and I created another website and social media channel to help further my growth.
While the path to a successful business is frequently perilous, with unanticipated twists, barriers, and setbacks, but in my case, I still feel lucky to find out a platform where I can quickly get started and put my heart and soul into what I am strong at.
96% of my followers are women. Almost every day, I get told how much I have helped people make the right purchases through my reviews. Also, many women come to me who want to do what I do but need some guidance in the area. I lead them in the direction so they can be successful, and I am still learning from my followers by listening to them. It's not just a successful business for me. It is also an incredible learning journey to enrich my knowledge about marketing as I get inspired by different people and stories every day.

I am Saddiqa Hamisu from Nigeria, once a stay-at-home mum, now a businesswoman. My entire family used to live on my husband's humble income, and I never knew how it was like to spend money freely. I had to think twice every time before buying anything, and even so, the money still barely covered my children's food and clothes, not to mention toys or nice clothes. I'd hardly bought anything for myself. Every time I needed money for the family, I had to ask my husband for it. He was generous, but somehow, it still felt like I owed him something, even though I was doing this for our kids instead of myself. The situation became extremely dire when I was pregnant with my second child. I needed food and nutrition among other things, and my mother also fell ill. I asked my husband for money, but it was more than he could afford, too. The pressure was mounting, and there was silent blame from my husband.
Pushed to the wall, I began to look for ways to salvage myself. I was top of my class back at school and was better than most of my male counterparts. I dreamed about becoming a successful businesswoman, but I pushed all this aside after getting married. However, deep down I still believe in my own power, which could only be strengthened after I became a mother. I picked up the idea of starting my own business. However, my husband refused to provide the starting capital. Then I realized I could open a store online, for nearly no rent, utilities and other costs, online stores need far less capital to start. I sold some second-hand items to raise a little business capital and started posting my goods on social media, such as Facebook, Instagram, and Twitter.
Gradually, my situation improved. I found that e-commerce is the perfect business for women with little money, like me, to become their own boss. Social media platforms brought exponential e-commerce customer growth. More and more people started to buy things from me, including wholesalers and retailers. Building my business online also helped me go global. I started using DHgate.com to order goods from countries such as China. For a woman living in Nigeria fighting poverty, running a global business might have been far out of my reach if it wasn't for the magic of the digital economy.
Now I can fully support myself, my children, and my mother, who's getting better. I became an independent woman who never needs to ask her husband for money again. But this did not estrange me from my husband. On the contrary, now as equals, we are closer than we used to be. I've won his respect, and that of my entire family. Today, I have several people working for my business. Some of them already have their own online stores. I want all African women to bear in mind that nothing good comes easy, and women can do whatever men can do, and even better.

I am Scarlett, a 22-year-old girl who just graduated from a top university in the US, before that, during the Covid-19 pandemic, I single-handedly built my own e-commerce business from the ground up in the US.
As a full-time student living on my own, in a foreign country away from family, when I told people about my story, they all looked at me like I was joking because I always acted so carefree, relaxed, and happy. Those who didn't know me well assumed that I got everything handed to me. But that's not true. I struggled a lot during my teenage years: a broken family, emotional and physical abuse, eating disorder, and anxiety disorder. I was a troubled teen. For many years I hoped someone would show up and save me from all the bad things in the world.
But soon, I realized that self-pity won't get me anywhere. I told myself that if I can see how big the world is, then maybe I'll understand that many things that bother me are so small, not even worth mentioning. By the age of 17, I've traveled to over ten countries. At 19, I moved to Los Angeles to get my bachelor's degree in business and economics. I enjoyed my time under the warm Southern California sunshine, but soon after, things changed. In early 2020, Covid-19 came. I was a junior at USC, feeling homesick. We were told to stay in dorms, follow all the safety rules, and attend lectures on Zoom.
Since I couldn't go outside during the pandemic, and I'm always interested in the fashion industry, I decided to try e-commerce. I researched online and came across the social selling platform, Depop, which is regarded as the fashion marketplace for Gen Z. As a member of Gen Z, I opened an account without hesitation. Since I had no previous experience, before I started, I followed many stores to look for some successful models.
I named my store as Y2K Fashion. This fashion trend started in the late 90s, and now it's back in style again. Velour tracksuits, sleeveless tops, mesh tops, lace tops, and anything in bubblegum pink, are the signature element of this style.
I started sourcing products. Luckily, I'm a quick learner, and the whole process went pretty smoothly. In the very beginning, I reached out to many potential suppliers through different online platforms such as DHgate.com, then I tried to place small orders from each supplier and asked them to ship the samples. I tried on those sample clothes and checked on every detail carefully. It took me almost a month to secure a supplier that seemed most reliable to me, a clothing manufacturer in Guangzhou, and we've been doing business ever since.
I make purchases from them on a regular basis, on average $500 per order, twice a month. I always select clothes with high quality and soft hand feeling, the cropped cami tops I purchased is a good example. Besides, I source fashionable accessories from other suppliers based on my taste, to offer more choices of fashionable styles for my customers.
I bought shelves and assembled them by myself, and turned my living room into a mini-warehouse so that I could keep track of the products in stock. I need to spend my daytime on school works and online lectures, so I work on my own business at night. Instead of taking product photos with a plain background, I dress myself as a fashion model to promote my product, draft product descriptions in creative ways, use customized packaging, stay online almost 24/7 to answer inquires, and I got used to walking 15 minutes to post office to send out the packages every morning.
Fortunately, all my hard work paid off. Just in two months since I got started, my products attracted thousands of likes, and I got hundreds of orders in a month. Four months later, I was verified as a Top Seller of the platform, ranked 38th worldwide. Then, I became financially independent before I turned 22. And now, I help other girls build their own online stores on different e-commerce platforms.
I know I will accomplish much more in the future. But the point is I found that something got blossom in my heart during the journey. I've come a long way, learning to love myself. Little by little, I don't even remember the things that used to cause me pain. I am genuinely happy now, however, that's not the end. For the girls who were once in similar situations, I hope my story may give some inspiration or strength and can help them find happiness and achieve successes of their own.

I am Aisha from northern Nigeria. Before starting my e-commerce business, I was a registered nurse and midwife educator. I loved my job, but as a mother of four kids (an 11-year-old boy, a 4-year-old boy, and two 1-year-old twin girls), I struggled to keep up with my work. Raising my children cost me too much time and energy, and before I could realize it, my professional knowledge and skills became rather rusty and obsolete. Worse still, I got a divorce last year. The breakdown I suffered had significant negative consequences on me and my children. I couldn't work as much as I used to because I had to take care of all four kids, but meanwhile, the amount of work I did could not bring in enough money to support my family. I was stuck in a vicious circle.
I first went into e-commerce to expand my source of income. I took several courses to learn the basics and started my online importation business last November (2020). I began to buy goods from DHgate.com and other e-commerce sites and sell them to local customers. According to my research, I was into kitchen gadgets because that's what sells nowadays. Ladies who were planning to marry and women planning to marry their children were my significant targets.
My business grew steadily, and soon I was more than able to support myself and my children. I regained my confidence and have gradually put the sorrows of the divorce behind me. The business healed my wounds and got me back on my feet. Its flexibility enabled me to work and keep an eye on my children simultaneously. Its success marked my return to the professional world as an independent businesswoman and promised me a bright future. I regained the courage to be ambitious and pursue my betterment again. While expanding my online business, I'm also running my master's degree in nursing science at Ahmadu Bello University, Nigeria.
I benefited enormously from e-commerce, which made me see the power inside myself. Naturally, I want to share my success with more women and help them become masters of their fates, too. With my experience as a midwife trainer, I initiated individual online coaching, teaching several women how to start mini e-commerce businesses, explaining to them the benefits of becoming self-dependent. Fortunately, two of them have already started their mini-importation businesses. I am thrilled with this improvement.
In the future, I plan to train as many women as I can to help them become self-dependent and live a good life.

I'm Samantha Li from China.
In many places of the world, women have fewer opportunities at work, be it salary, financing, or other business resources. Meanwhile, they are asked to choose between family and work, making their work performance even worse. However, when a woman is determined to achieve something, there's little that can stop her. I'm that kind of a woman, and I now run my own business very successfully.
Like most graduates, I went to a mid-scale company and worked very hard. I did a very good job, and soon got married and became a mom. Although my family life was happy, my work life was far from satisfying. I incidentally knew the salary of my male peers is on average much higher than mine, and they also had more promotion opportunities. It was obvious that my capabilities and experience were as good as my male colleagues even if not superior, but it's also obvious that I'd never get what I deserve and the glass ceiling was so inevitable. I quit the job as soon as I realized the gender inequality issue there.
Luckily, I met a woman leader in my second company. She understood that I'd have to balance between family and work, and she believed in my potential. More importantly, she was strongly against the deep-rooted perception that "women are less excellent than men at work". She offered me the opportunity to lead new and challenging projects, sent me to paid career training, and encouraged me when I was stuck, and coached me with her own experience. "No one is perfect at work, and all we need is courage and responsibility." Her words inspired me so much that under her leadership, I was more confident and soon became one of the best performing employees in the company.
It was then that I was hit by the strong desire of running a business of my own. I needed a bigger stage to perform to my full potential. I talked to my leader after thorough consideration. Quite out of my expectation, she was very supportive and expressed her willingness to offer any help I may ask for.
With the spiritual and monetary support of my former leader, I kicked off my entrepreneurial journey. I choose cross-border e-commerce and started with DHgate.com. I believed this industry will change the traditional outbound business model, and make cross-border commerce more convenient and cost-saving. It was not easy to start an online business due to the lack of experience and staff at the beginning, but the situation was quickly improved when I leveraged TikTok for live streaming product marketing. With more fans and followers gained to my TikTok account, the sales revenue started to get higher and higher.
With my business now steadily on track, I decided to expand the company. My experience makes me determined to help more women develop their career paths, and showcase the value and potential of working women. As of now, out of my 14 employees, 11 are women.
I have tried my very best to support the growth of my women employees, even to help them start their own business and leave my company. I believe in the power of women as a whole when they grow stronger. It is only then that the gender prejudice and inequality in society could be diminished. In short, helping other women helps myself.

My name is Charanya Suwannarat and I am from Thailand. I have been a stay-at-home mom for more than two years since my son was born in 2019. While in the meantime, I am also a "living room" entrepreneur by running an e-commerce business of my own, which allows me to find the right balance between being self-fulfilled and being a good mother.
After I delivered the baby, it seemed natural that I should be the one to give up my job and take care of my son at home. I saw some 3rd party studies, which show that unemployment has risen dramatically during the pandemic, and women were hit harder. I wonder how many of them, like me, have to give up their careers and go back home to look after their children. In fact, I used to be a yoga coach before I quit my previous job. My husband and I had a similar level of salaries. Both of us have potentials in our careers.
Actually, I had already planned to go back to work as soon as possible after maternity leave, but unfortunately, the global pandemic caught me off-guard and ruined my plan in 2020. The longer as I had stayed at home, the more my anxiety grew. I always need a career, an income, and a constant connection with society, which is not only a guarantee of our living, but also a need for the self-fulfillment of myself.
During the pandemic, I realized that people are spending more time on their home life, which gave me some inspiration. And I started to learn video editing, and I leveraged my spare time to record yoga lessons targeting entry-level learners, then I started to upload them to Instagram and Facebook. Gradually, I made more friends and got more and more followers, my yoga videos went viral on social channels. Then I received enquiries about where to buy some nice yoga clothes. That was when I came up with the idea of purchasing yoga clothes from China online and selling them in Thailand to provide my fans with high-quality and affordable yoga clothes, and to help more people enjoy yoga.
I built my own Yoga clothes store with Shopify. At the beginning, when the store did not have much traffic, what I usually do was to purchase goods in advance and have them delivered to my house, and then I sent them out to my customers when there was an order placed, which required a relatively long delivery time. As my store got more traffic, and the number of orders increased sharply, problems arose, from goods selection, logistics, customs services... I had to deal with them all by myself. I was very stressed, but could not afford to hire a helper. In the end, the delivery cycle became longer and longer, customer follow-ups and after-sales services were failed to be delivered on time, and customer complaints were getting more and more. I was very anxious, so I realized there is a need to sort out a new solution, or an e-commerce model that can work better for me.
Then, fortunately, I found MyyShop. This platform offers a variety of kinds of products for me to select, all I need to do is to post the products I selected on my store with one click, and promote them via Instagram and Facebook. MyyShop offers full logistics services that not only cover delivery service for my customers, but also deal with after-sale issues directly if any needs for returning or exchanging goods. Now I can easily handle large orders, produce my yoga videos, and take care of my baby during the daytime. While at night, I take my time to select goods from MyyShop. I live every day with a fulfilling and balanced schedule.
From a full-time yoga coach, to a mom, and to a vlogger that owns an online store, every step of the way I am working on the choices I make. Now I earn several times as much as I used to earn as a yoga coach. I haven't missed any important moment of my child's growth and I am giving him the best life I could. I hope I could be a capable mother and a role model to my son along the way of his growth. I have made an ambitious plan for my business in 2022. At present, my main market is in Thailand, and I hope to expand the business to the United States, Europe and other English-speaking countries in the near future.

My name is Isi Sayen, from California, the US. I am currently running an online store that specializes in large-size swimwear to help the so-called "fat" girls show up their beauty.
Growing up upon the coast of California, I am in love with the California sunshine, the beaches, and especially, the California's cuisine from different races. Because I couldn't resist the temptation of the food, my weight plummeted. Every time I come to the beach, I see girls with slim figures and beautiful swimsuits, and I am always envious of them. When I search for swimsuits on the internet, it is really hard for me to find a good fit. Because those fashionable styles never have my size, while large-size swimsuits are usually very conservative. Gradually, my body anxiety was developed, I was afraid that being fat is not related to beauty, so I made up my mind to go on a diet.
I lost a lot of weight through various weight loss methods I got online, I was very happy and always look in the mirror to appreciate myself during that time. But the happiness did not last long, because of dieting and eating disorders, I got some health problems. The doctor prescribed me a lot of medicines and helped me develop a recipe. But when my body was recovered, my weight bounced back, which made me feel devastated.
I turned to some books about dietetics and body health to understand how diet and lifestyle habits exert an impact on our health. In those books, I also learned a lot of real-life cases, in which, there are people with different physical conditions, but they shared one thing in common, they are full of confidence in their bodies, no matter how tall, short, fat or thin.
In the process of recovery, I met many girls like me through multiple channels, they are short of confidence because they are fat girls based on stereotypes, and feel troubled with the difficulties to find suitable clothes. It occurred to me that I could open up an online store selling large-size swimsuits, so that those plus size girls could also wear beautiful swimsuits that can show up their personality, and help them find their beauty. At that time, I started to realize that if we want to change the stereotypes of the world, we need to start with ourselves.
Then I tried to look for swimsuits from manufacturers in China through the e-commerce platform, because I found that the swimsuits made in China have many different styles and good quality. At first, I couldn't find the right size that I need, especially large-size for westerners. I contacted some manufacturers and asked if they could do customizations based on the sample photo I shared with them. They delivered samples to me, after several rounds of communication, we started mass-production. I always love bikinis, so the feature styles in my shop are bikinis. Since there are few online stores selling plus-size bikinis, my products are very welcome due to its rich style, good quality and nice price. My business was booming from the very beginning.
Aiming to help more fat girls regain their self-confidence and show up their unique charm, I am more inclined to diversify my choices of fashion styles, and even more flexible and bold, as a result, my store got more and more sought after by girls.
There seems to be a wordless agreement between me and my customers, that is, to share the beauty of each other and build up the power of the community, therefore, we can help more girls say no to physical anxiety, and present their charm confidently. There are more plus size girls who purchase swimsuits from my shop, who not only express their feelings, but also give encouragement to other girls. Under such an atmosphere, I have not only enjoyed the happiness of business success, but also broadened my visions and enriched my understandings of beauty. Now I believe that "beauty" means self-confidence, diversity and continuous creation.
I'm Amber Liu from North China. From my early childhood as a little girl, I dreamt of travelling around the world, meeting with different people and enjoying total freedom. But the reality is, my family taught me to cherish a peaceful life with good education and an okay job, marry the right man and have kids. When I grew up, I was inspired by those who travel at their will. I made up my mind to become a digital nomad, earning money while travelling on the road as I wish.
At the age of 19, I received training courses on oral English. Started from the summer vacation as a sophomore, I took several volunteer jobs to improve social skills, meet with people and earn my living at the same time. During my volunteer job at a home-stay in Tibet, I was overwhelmed by people of different lifestyles and jobs, including social influencers, cross-border business traders, wanderers, top executives, etc. Their life stories pushed me to explore more of the unknown through travel.
I become a travel blogger at 21 and earned my very first travel allowance through participating and winning in the Model United Nations competition. I made Nepal the first travel destination where I could just afford a living. I did the filming during the daytime and editing at night, featuring a special weekly look and outfit album, and uploaded the vlog on YouTube and Instagram. My taste in the dress and accessories has won me followers from different places around the world. My followers would actively follow and like my posts, they send inquiries on where to buy the dresses, outfits and accessories in my video.
Immediately as I realized I could make dresses and accessories a business, I started self-modelling and selling those products on my own online shop. I constantly changed the product listings as I travel, and promote my shop and products through vlogs and plogs on YouTube and Ins. All I need to do is to purchase products twice a week from the local market and sell them online, with no pressure on either inventory or funding.
Through 5 years of travelling, I stepped upon one continent to another, across one ocean to the other, and uploaded my travel photos and short videos on YouTube and Ins. These experience has shaped my character, making me as vibrant as Paris, and as quiet as the Baltic Sea. I can now well absorb myself into the local culture, act and think like the locals with full confidence. That's the wonder that travel brings to me.
The Pandemic slowed me down in terms of travel, making me more focused on the weekly wear and total look suggestions to my fans. Quite surprisingly, my followers are growing as a result, and I enjoyed more traffic from YouTube and Ins with more orders for outfits and accessories from my online shop. Although I don't make a big fortune out of this, I could well cover all my expenses through the running of my own business, and live the life I desire.
I'll be 27 years old this year. Now I'm under the Australian sun and editing my weekly what-to-wear vlog. Life is so enjoyable and I'm so fascinated by all this!